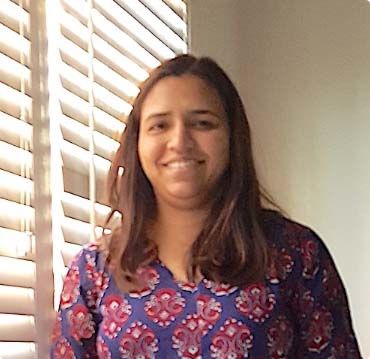 Bay Area residents in search of a dentist can benefit from quality dental care from Dr. Shrutee Dogra at Sunshine Family Dental of Pleasanton, CA. Dr. Dogra is an accomplished general dentistry practitioner with over 10 years of experience providing top-notch dental care in Pleasanton, California, and the surrounding areas.
Dr. Dogra received her Doctoral of Dental Studies (DDS) from the acclaimed School of Dentistry at the University of California, San Francisco (UCSF). She is renowned for her acute listening skills and her "Patients First" philosophy. Her innately gentle approach to every dental procedure provides a painless, nurturing experience for her patients.
Dr. Dogra understands the value of continued education to stay current on the latest treatments and technological innovations in family dentistry. Her advanced course certifications include:
Laser Certification
Invisalign Certification
Global Dental Implant Academy
HIOSSEN Implant Program
She is a member of the American Dental Association, the California Dental Association, and the Alameda Dental Society.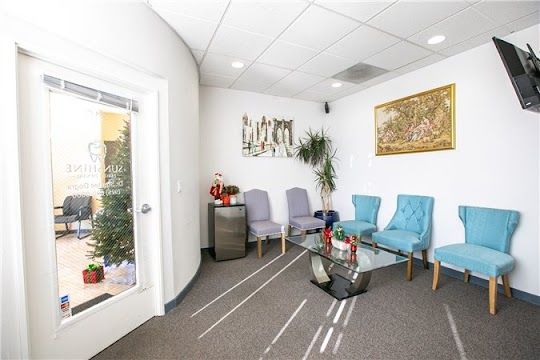 A Caring Family Dental Practice
The Sunshine Family Dental Practice is a state-of-the-art dental practice located in Pleasanton, CA. Dr. Shrutee Dogra and her team provide a broad range of restorative, cosmetic, and general dentistry services to patients of all ages.
General and Cosmetic Dentistry Services
Cleaning and Prevention– A skilled dental hygienist performs a thorough cleaning, followed by a dental exam of the teeth and gums by Dr. Dogra, to assess overall oral health. Other preventive treatments include oral cancer screening, intraoral x-rays, and panoramic x-rays semi-annually or as needed.
Root Canals – Root canal therapy may be necessary if the nerve of a tooth dies or becomes infected due to a cracked tooth or tooth decay. Despite popular belief, this treatment is relatively painless and highly effective.
Tooth Extractions – Several issues warrant tooth extraction, including tooth decay, an impacted wisdom tooth, or making space in the mouth for braces or dental prosthetics. Dr. Dogra performs tooth extractions in-office, bypassing the need to see an oral surgeon.
Dental Restorations – Dr. Dogra and her team at the Sunshine Family Dental Practice offer a complete range of dental restoration services, including full zirconia crowns and porcelain composite fillings.
Dental Veneers– Dental veneers are thin coverings made of porcelain. The dentist places them on the front of the tooth, where they serve as an effective solution for chipped, cracked, and stained teeth.
Dentures– Sunshine Family Dental offers a wide range of restorative dental services, including partial and full dentures.
Invisalign® – Dr. Dogra and her team use the Invisalign® series of custom-made clear aligners to straighten teeth gradually, without the need for metal hardware.
Dental Implants– Implant dentistry involves surgically positioning a titanium post into the jawbone to serve as a root for the missing tooth. Once the implant heals and assimilates into the jawbone, Dr. Dogra carefully mounts the custom-designed replacement tooth to the implant. Implant dentistry is the most progressive treatment available to replace missing teeth.